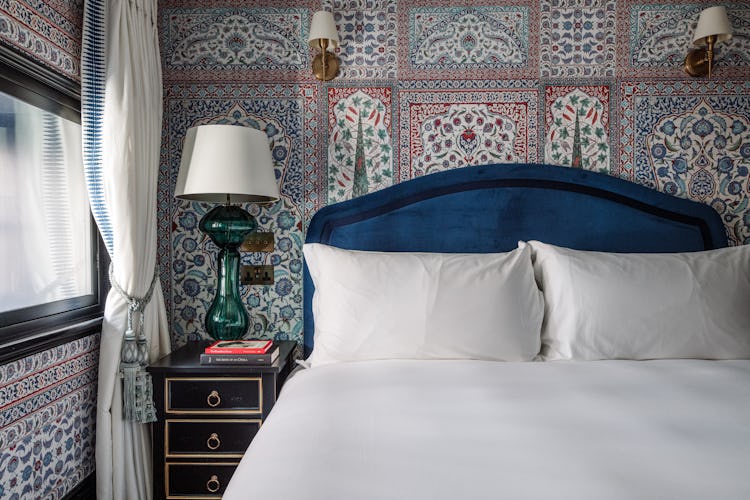 Our 31 rooms and suites are a highly personal affair, with the most intricate of details embroidered into every stay. Each one is layered with character, designed to reflect the individuality of our guests and our manor's history as a family home.
With a nod to 18th century French decor, there are custom-made four poster and canopy beds, draped with luxurious Egyptian cotton linens. Rich silks and lavish velvets dress furniture and furnishings, while colour and pattern run ravishingly riot. All are balanced with the most modern of conveniences.
Elegant Cabochon marble bathrooms are endowed with bespoke bathroom luxuries, carefully curated with your utmost wellbeing in mind. Minibars are energised with the classics as well as our own brand of organic spirits, while an in-room menu looks to nourish and comfort the palate. 
Our Butler and Concierge teams are on hand to curate and guide every aspect of your stay, both inside and outside of The Twenty Two — should you ever feel the need to leave.
Take a moment to linger a while...
Please contact stay@the22.london to book your room.